An aftershock of magnitude 5.5 was registered four kilometers northeast of Norcia, Italy, according to the United States Geological Survey. The depth of the aftershock was of 10 kilometers.
The quake hit at 03:36 (01:36 GMT), 76 km (47 miles) southeast of the city of Perugia, at the very shallow depth of 10km (six miles), the USGS said.
The mayor of one town told Italian radio that "half the town is gone".
In Rome, some buildings shook for 20 seconds, according to La Repubblica newspaper.
A family of four had been found under rubble in the town of Accumoli, the town's mayor Stefano Petrucci told RAI TV.
Meanwhile police said two people had died in the nearby village of Pescara del Tronto, RAI reported.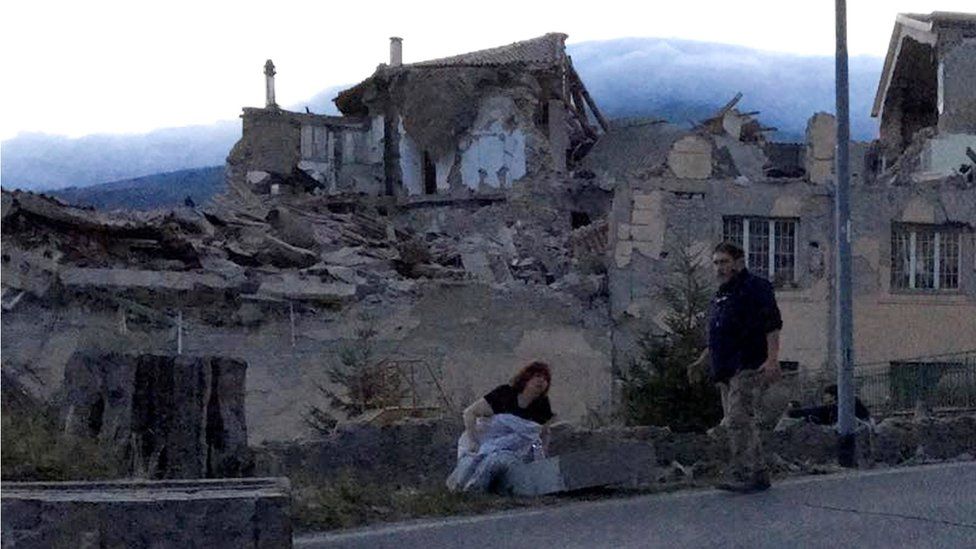 There were also reports of serious damage in the town of Amatrice.
"The roads in and out of town are cut off. Half the town is gone. There are people under the rubble... There's been a landslide and a bridge might collapse," mayor Sergio Perozzi told RAI radio.
Italy's Civil Protection agency described the earthquake as "severe".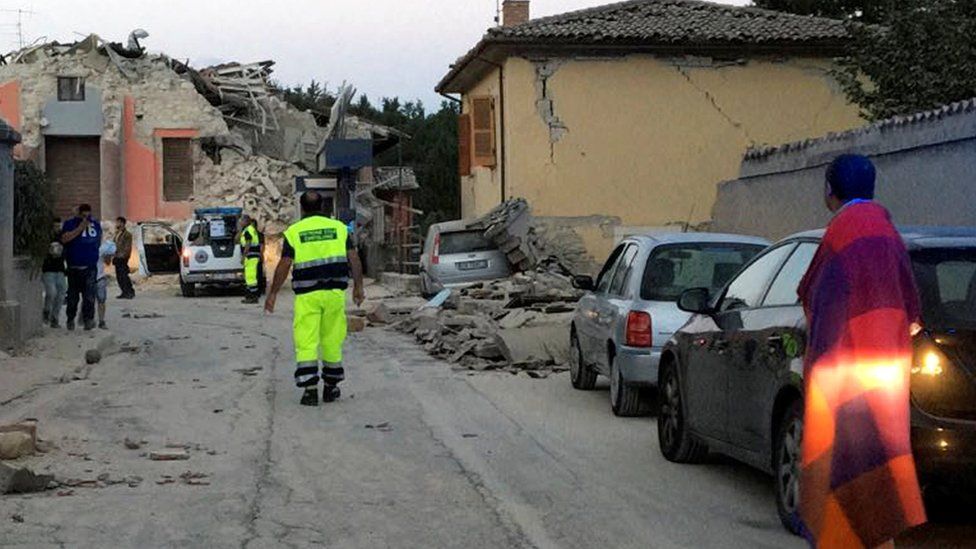 The quake was initially reported as being magnitude 6.4. It was followed by several powerful aftershocks, La Repubblica newspaper reported.
"It was so strong. It seemed the bed was walking across the room by itself with us on it," Lina Mercantini of Ceselli in Umbria, told Reuters news agency.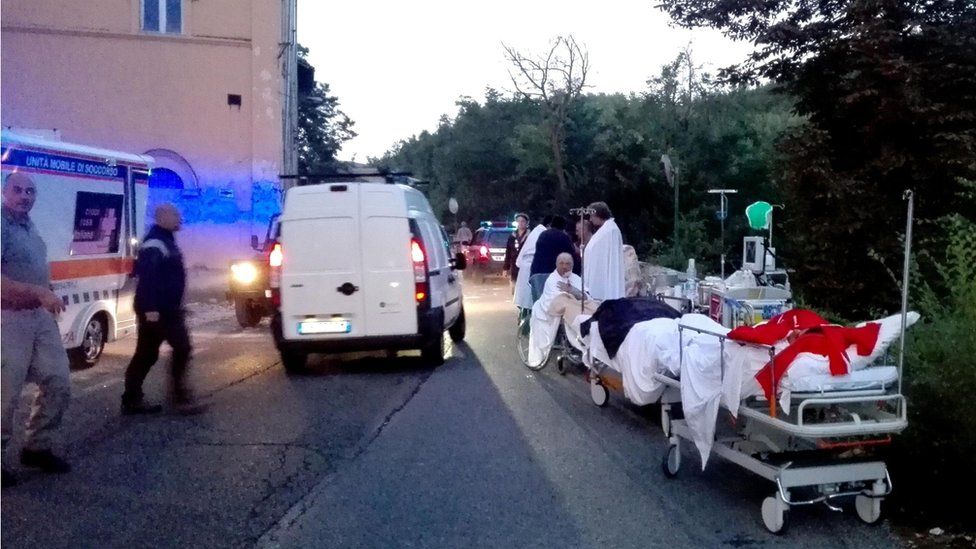 The USGS predicted the damage could be significant, based on data from previous quakes. In 2009, a 6.3-magnitude earthquake in the Aquila region, which was also felt in the Italian capital, left more than 300 dead.
PLEASE SHARE AND PRAY FOR THE VICTIM OF MAGNITUDE 6.2 EARTHQUAKE OF ITALY
---
source: http://www.bbc.co.uk/news/amp/37171953
Tags:
#6.2 EARTHQUAKE
# MAGNITUDE 6.2 EARTHQUAKE ITALY
Disclaimer: Contributed articles does not reflect the view of SharenWatch.com. This website cannot guarantee the legitimacy of some of the information contributed to us. You may do additional research if you find some information doubtful. No part of this article maybe reproduced without permission from this website.
Share or comment on this story
loading...
What can you say about this story? Leave your comments below and please!